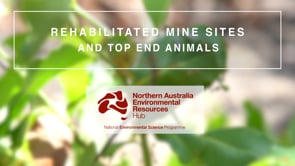 November 2020
NESP researchers are tackling this restoration challenge at the Ranger uranium mine, developing guidelines and targets for the return of local native fauna and flora to the site.
November 2020
NESP researchers have built on long-term collaborations with Bininj Traditional Owners to develop and apply Bininj indicators of cultural-ecosystem health for the floodplains. These indicators are being used to identify priority areas for targeted para grass control and monitor the effectiveness of treatments.
Showing 181-192 of 982 results, page 16 of 82.