NESP Northern Australia Environmental Resources Hub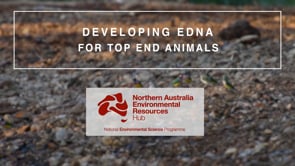 July 2020
NESP researchers have developed an eDNA test for the Gouldian finch (Erythrura gouldiae); the first for an endangered bird species.
July 2020
Invasive gamba grass is transforming Australia's northern savannas, replacing native species with a dense stand of highly flammable grass that burns up to eight times the intensity of native grasses. NESP research is helping the rangers at Mary River National Park in the Northern Territory turn this invasion around.
Showing 229-240 of 453 results, page 20 of 38.