July 2020
Many small- and medium-sized mammals are in rapid decline in northern Australia with many now restricted to offshore islands. We undertook the most comprehensive assessment of the causes of these declines in the Top End to date. We found that the role of feral herbivores (buffaloes, horses, and cattle) in mammal decline has been underestimated.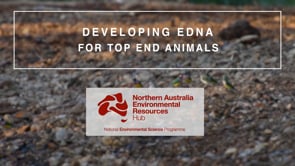 July 2020
NESP researchers have developed an eDNA test for the Gouldian finch (Erythrura gouldiae); the first for an endangered bird species.
July 2020
Invasive gamba grass is transforming Australia's northern savannas, replacing native species with a dense stand of highly flammable grass that burns up to eight times the intensity of native grasses. NESP research is helping the rangers at Mary River National Park in the Northern Territory turn this invasion around.
Showing 193-204 of 968 results, page 17 of 81.