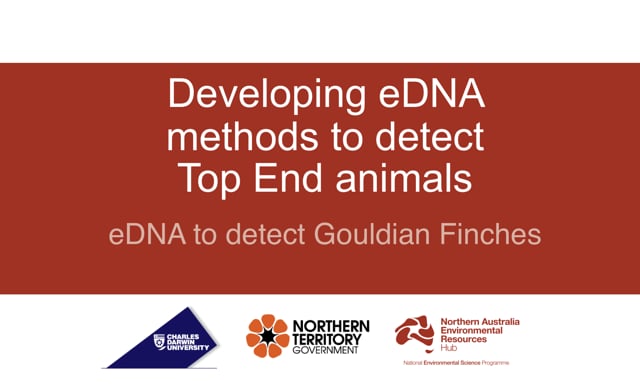 January 2019
Project leader, Professor Karen Gibb, provides an update on the Developing eDNA methods to detect Top End animals project at the 2018 TNRM conference.
December 2018
Enjoy this look back at our top news stories of 2018.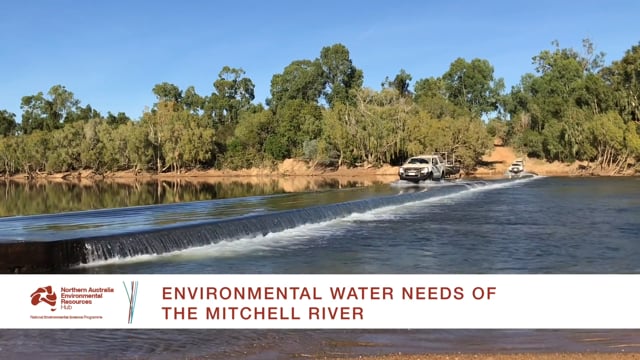 October 2018
The "Environmental water needs for the Mitchell River" project is supporting water planning and floodplain management in the Mitchell River catchment through increasing our understanding of the links between river flows, flooding and ecosystem assets such as fish and fisheries.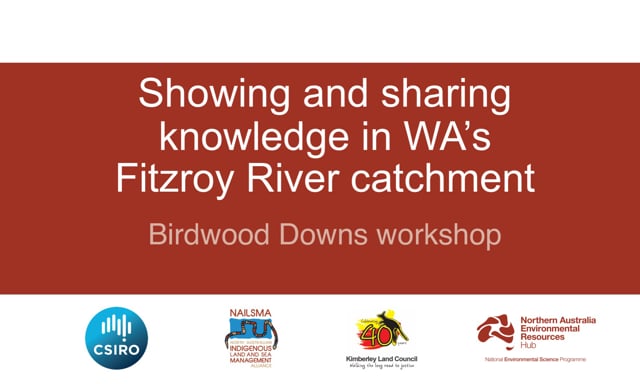 September 2018
A video from the "Knowledge brokering for Indigenous land management" project's July workshop at Birdwood Downs. This workshop led to the Fitzroy River catchment roadshow with the 3D map.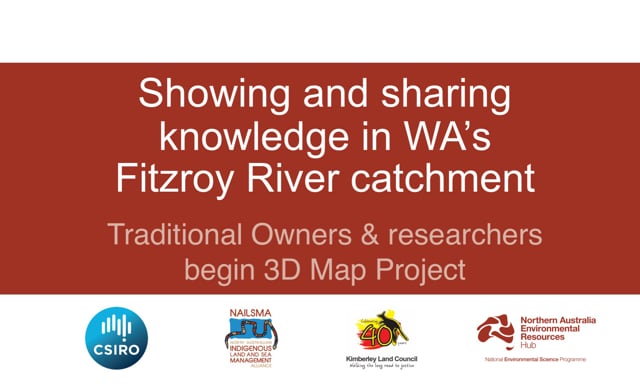 July 2018
This video explains the work of a NESP Northern Australia Hub project led by CSIRO researchers and Traditional Owners in the Fitzroy River Catchment.
A 3D model of WA's Fitzroy River catchment is supporting managing, documenting and decision-making about country for Traditional Owners. Construction of the model involved Traditional Owner schoolchildren in Fitzroy Crossing working with Hub project leader Dr Ro Hill and researcher Nat Raisbeck-Brown (CSIRO) to build the model out of foam contour shapes. The model was finished in Perth, by smoothing the contours with gel and painting it white. The surface of the model is soft and flexible so that pins can be added to mark important places and tracks. This allows Traditional Owner groups to show one another places of cultural significance, knowing they can take the information (pins) away later to protect their cultural and intellectual rights. The white surface provides a platform onto which spatial data can be projected, bringing western science knowledge to the model. The model provides a place where Indigenous knowledge added by the Traditional Owners and western science knowledge can interact, showing where and how they overlap in the catchment.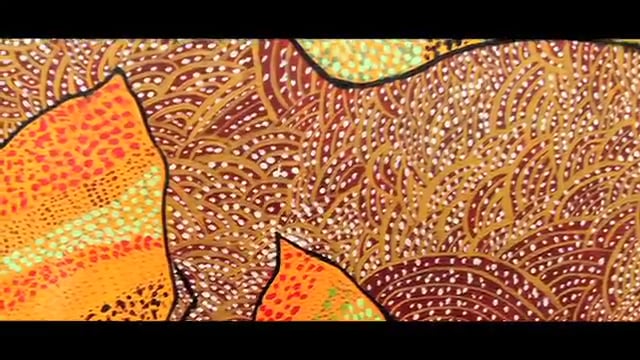 May 2017
As part of the Tropical Rivers and Coastal Knowledge (TRaCK) research program, we documented and quantified Aboriginal social and economic values of aquatic resources and identified their flow links in the first study of its kind in Australia. The research was conducted over three years (2008-2010) in two tropical river catchments—the Daly River in the Northern Territory and the Fitzroy River in Western Australia—where water planners needed information on Aboriginal people's water requirements.
Narrated by traditional owner, Patricia Marrfurra McTaggart, this video focuses on the research conducted in the Daly River catchment.
Video transcript available here: csiro.au/news/transcripts/YouTubeTranscripts/2013/Feb/Aboriginal_water_values.html
Showing 61-72 of 95 results, page 6 of 8.